Town centres and local services
Town Centres - a changing context
Town centres are a vital part of Scotland's past, present and future. Much of Scotland's population lives and works in towns – and town centres are at the heart of their communities
Town centres can be hubs for a range of activities, and allow services and facilities (retail including local healthier food outlets, markets, pubs, restaurants and cafes, banks), that we use on a day-to-day basis to be fairly, easily and affordably accessed
Our town centres are facing the challenges of changing and evolving retail patterns. The pace of change for town centres is accelerating, with many centres impacted by the pandemic, while others are seeing a rise in local shopping. Supporting flourishing town centres involves public authorities, stakeholders, businesses and communities to work. Investment and activity is taking place to support and invest in town and neighbourhood centres so that they can become more diverse, sustainable and thriving places for communities to live, work and enjoy.
Scotland's Towns Partnership
Scotland's Towns Partnership (STP) is Scotland's national towns' collective; representing and promoting the diversity of our towns and places, and supporting those organisations and groups that have an interest in or ownership of them.
STP provides information, support and services which contribute to the vibrancy, vitality and viability of our town centres and neighbourhoods.
STP acts as as a hub for relevant resources, knowledge and good practice; to support learning and networks and events. STP site also hosts the Understanding Scottish Places (USP) tool and is responsible for Scotland's Improvement Districts, which fosters the development and continued success of Improvement Districts across Scotland.
Town Toolkit
Developed by Scotland's Towns Partnership, the Town Toolkit is designed to be a source of inspiration for anyone who wants to make their town centre better. Whether you're from a local authority, community group, business, social enterprise or other organisation – you will find ideas here that you can put into action. The Toolkit aims to put Scotland's policy approach to town centres into practice. It shows how working collaboratively can deliver the ambitions of the Town Centre First Principle, the Place Principle and the Place Standard tool.
Town Centre Action Plan Review
In July 2020 the Scottish Government set up a Review Group, chaired by Professor Leigh Sparks at the University of Stirling to conduct an independent review of the progress and scope of the 2013 Town Centre Action Plan. The review group was asked to build on our town centre first approach and develop a refreshed vision for our towns and the means to achieve it.
The overarching aim of the Review was to work with communities to transform the future of our town centres, help us recover and learn from the impact of the pandemic and realise the necessary economic, environmental and social wellbeing benefits.
The review report and its recommendations are being considered in detail with partners and work is being carried out collaboratively to prepare a shared delivery plan.
"Towns and town centres are for the wellbeing of people, planet and the economy. Towns are for everyone and everyone has a role to play in making their own town and town centre successful" 
Town Centre Action Plan Review
Planning Policy
Planning will be an important influence in how town centres are supported and reimagined.
The existing context
Scottish Planning Policy (SPP) sets out national planning policies for the development and use of land. Scottish Planning Policy sets out that planning for town centres should be flexible and proactive, enabling a wide range of uses which bring people into town centres.
The emerging context
Scotland's planning policies are currently being reviewed through the development of National Planning Framework 4 (NPF4). The NPF Position Statement signalled some of the most significant changes to be explored in the development of NPF4, including:
support for development in town centres and restricting out-of-town retail and leisure to help transition away from car-dependent developments towards those that enable walking, cycling, wheeling and public transport accessibility
a shift in the way we plan our homes, and improve the quality of our places, with a focus on 20 minute neighbourhoods
promoting new opportunities to increase town centre living, for example by stimulating the re-use of empty properties and gap sites and actively promoting homes for people of all ages,
a stronger preference for reusing existing buildings before new development proceeds, and shifting future development away from greenfield land including by actively enabling the redevelopment of vacant and derelict land.
Town Centre Planning Pilots
The Scottish Government worked with planning authorities on pilots to test approaches that could simplify planning in town centres and attract people and investment in. Case studies and 'How To' guides to share the learning from the pilots are available on the Scottish Town's Partnership website.
Access the planning pilots case studies here.
Town Centre Simplified Planning Zone 'How to Guide'
Simplified Planning Zones (SPZ) are an innovative approach to streamlining and simplifying planning process, saving time, money and effort for developers and investors, supporting existing businesses and attracting new jobs, encouraging a mix of uses and town centre living.
Town Centre Living: A Caring Place Report
Promoting town centre living can be a way to provide homes in short walking distance from a range of everyday facilities and there are benefits for everyone in this approach, but particularly for some groups, including some older people. Architecture & Design Scotland have produced A Caring Place report, which looks into how the reimagining of town centres can help combat some of the key challenges of social isolation and loneliness.
Scotland Loves Local
The Scottish Government launched a Scotland Loves Local (SLL) marketing campaign in July 2020, led by Scotland's Towns Partnership (STP) and with match funding from STV. The campaign is motivating people across Scotland to support their local communities and businesses by making a deliberate effort to shop, eat, drink and relax safely in their local towns, cities and villages.
As part of the campaign, STP will host the Scotland Loves Local Awards 2021 including FutureTown Design and Scotland's Most Beautiful High Street competitions. The Awards will also include the commendation of a High Street Hero – a business or organisation which has gone above and beyond to support those around them, whether inside or outwith the Covid-19 pandemic.
Get more info on Scotland Loves Local at www.lovelocal.scot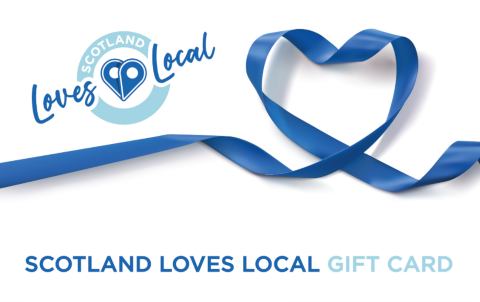 Our Themes
Click on an image below to find out more about Our Themes.