Cullen Community Centre:
How a community saved and revitalised an important local asset
The Community Asset Transfer of Cullen Community and Residential Centre from Moray Council saved a vital building for the community and allowed the Association to retain vital services and deliver a range of new activities. Through the commitment of volunteers, the community has transformed the Centre, putting it to good use in all sorts of ways, from children's football to art classes.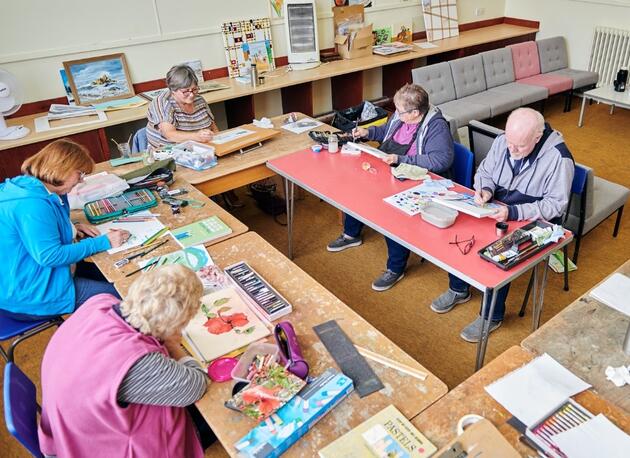 The project started when the local council dropped a bombshell. Cullen Community & Residential Centre was due to close its doors forever and was possibly slated for demolition. Committee members from local charity, The Three Kings Cullen Association quickly arranged a public meeting to gauge opinion. Together they came up with a list of cross-generational requirements for the town.
There was a strong desire to hold on to what was going to be the only remaining public space available – the Community Centre, which also houses the public library and the local playschool. In the future, the Association has plans to increase the size of its hall, start a community café, and re-configure the residential space to allow smaller groups to use it.
"I don't think we could have asked for more from our community. We've got a large group of volunteers who are very loyal and will tackle absolutely anything."
Brenda Gifford - Chair
Although valued at £150,000, Moray Council agreed to sell the property for £35,000, which was covered along with legal costs by a grant from the Scottish Land Fund. Financial support and information was forthcoming from Highlands & Islands Enterprise, Development Trust Association Scotland, the Armed Forces Veterans Association (a high number of veterans live in Cullen) – as well as deficit funding from Moray Council itself.
The residential side of the business really helps to subsidise the community activities. Growing and increasing the number of user groups paying room hire and residential bookings through publicity, information spread by word of mouth and their new website has increased their income.
Header image - Outside of the Community Centre – Gary Murison Photography