Scottish Sculpture Workshop
Scottish Sculpture Workshop (SSW) is a unique, rural site of collective learning and inquiry set up to support artists in the research and realisation of their ideas. Through the workshop facilities, self-catering accommodation and curated programmes SSW enables the coming together of artists with other practitioners, creating a learning environment that fosters curiosity, play and experimentation. The SSW is hub for local, national and international communities. In 2020 they received planning application for a capital development to expand their facilities; it is hoped that the expansion will provide better opportunities to collaborate with schools, community groups and Lumsden residents.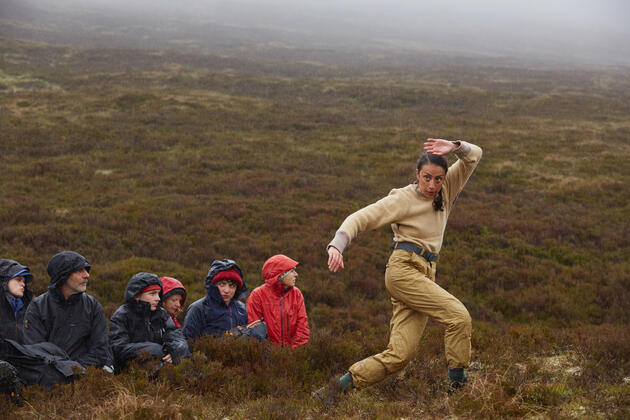 SSW was founded by sculptor Fred Bushe in 1979. It seeks to collectively find new ways of being together and, through this, both upset and expand traditional learning methods and art practices. Artists are provided with space where they can collectively make and explore their work outside of the dominant centres of cultural production. The SSW programme and workshops support experimentation, alternate knowledge production, togetherness and artistic desire. Artists and communities are empowered through collective learning and skills development.
Our place, within the community of Lumsden, Aberdeenshire, informs all aspects of the work we do. We are resourceful and hospitable, responsive to peoples' diverse needs and community dynamics. We centre collaboration, trust and openness in all our relationships and partnerships, whether local or international. From the beginning, artists have visited Lumsden from across the globe to collectively live and make together. As artists and people local to SSW come together in our workshops and surrounding landscape, friendships are forged and diverse perspectives exchanged through the process and appreciation of making in all forms. Through sharing skills, conversation and exchange, SSW holds space for alternative ideas, identities and ways of being in the world to flourish, challenging dominant narratives of rural Scotland
Jenny Salmean, Programme & Communications Manager - SSW
The SSW is a registered charity. It is a Creative Scotland RFO (regularly funded organisation). They have recently received funding via Creative Europe, Marr Area Partnership and Foundation Scotland. They are part of Scotland's Workshops and Creative Carbon Scotland's Green Arts Initiative.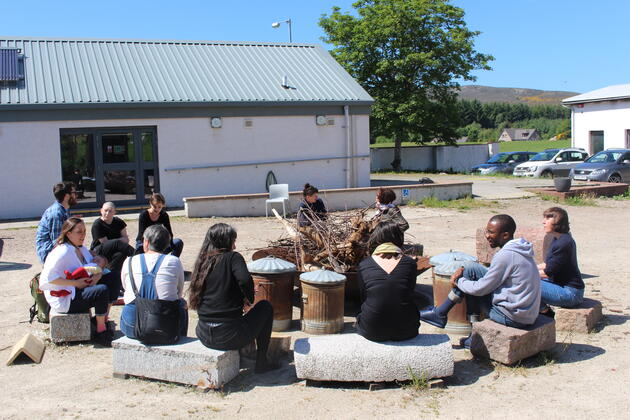 Header Image: SSW 40th Anniversay Community Making Sessions (2019), Image by Felicity Crawshaw